SPARC SAMUDAYA NIRMAN SAHAYAK
1976

Demolition of Janata Colony in Chembur, 70,000 people leads
to the formation of the National Slum Dweller's Federation
1984

SPARC, an NGO is set
up and begins working with pavement dwellers, and forms a women's collective that comes
to be called
Mahila Milan
1986

SPARC, joins hands
with NSDF: the National Slum Dwellers Federation and together with Mahila Milan are known as the Indian Alliance
1998

SPARC, sets up
not for profit construction
company called
SSNS
LEVERAGING
PROJECTS FOR CHANGE in PRACTICE AND POLICY

SCALABILITY
COMMUNITY LED
PROJECTS
COLLABORATIONS
TO PRODUCE INNOVATIVE SOLUTIONS
SSNS
SPARC SAMUDAYA NIRMAN SAHAYAK
SSNS provides financial and technical tools for building houses and toilets for slum dwellers in collaboration with communities, professionals and government to impact policy and practice for large scale change in India.
Scroll Down to Read More
Impact
15 years




Capacity building of thousands of community groups in our projects across




10

cities,

3

states in India


3879

in-situ houses built


3900

rehab units built


878

community toilets built


1324

loans given to people for upgrading incrementally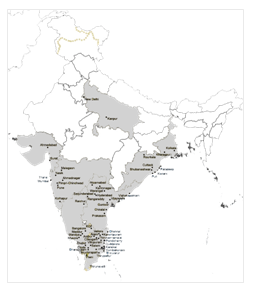 We leverage our projects to impact policy and practice to produce community led solutions.

Financing Model
In 2002, SSNS and Homeless International jointly wrote "Bridging the Funding Gap". Soon after, the CLIFF fund was set up by HI and SSNS becomes its first India partner. This year, SSNS faces its toughest challenge as CLIFF funds become 100% returnable.
Government Subsidy
Or Market Incentive

Bridge Funding (revolving funds or grants/loans from CLIFF)

Bank Loan for Project
+ Homeless International Guarantee

or
or

---

SPARC/SSNS Revolving Funds as loans to
households with 12% interest per year

or
or

Ongoing Projects


| | | | |
| --- | --- | --- | --- |
| | | | |
| | | | |
| 2013 I Toilets built under MSDP are now being reviewed with MCGM support. New toilets are also being built under MSDP in Mumbai. | 2013 I Mahila Milan Nagar phase 2 Rehabilitation housing for pavement dwellers under a market incentive is being explored in Mumbai. | 2013 I Pune Mahila Milan continue to set precedents in the BSUP in-situ upgrading project in Pune. | 2013 I SSNS continues to support individual loans for house repairs or toilet additions. A study on incremental housing carried out by SPARC-SSNS will be online soon. |
| | | | |
| | | | |

Watch Our Stories


| | | | |
| --- | --- | --- | --- |
| | | | |
| Zero Open Defecation | Demolition to Development | Pune In-situ slum upgrading | World Urban Forum 2010: The SDI Stand, July 2010 |

BLOG
Citywatch India


May 2013
World Habitat Awards names the SPARC Indian alliance as a finalist for its work in Odisha state, India


April 2013
The Indian alliance begins it survey of toilets built under MSDP lot 6 & 7 in Mumbai under contract of the Municipal Corporation of Greater Mumbai


August 2012
A brief note on the Urban Poverty Project with PRIA, Delhi


April 2012
Notes from the GIZ meeting at Eshborn

Get Involved


Want to Collaborate or Volunteer? Write to us at:

sparcnsdfmm@gmail.com


Narrative and Financial report